Testimonials - Henike Contracting
KIRK HENIKE

Skilled Carpenter
Interlock Specialist
Finishing Expert
KIRK HENIKE

Skilled Carpenter
Interlock Specialist
Finishing Expert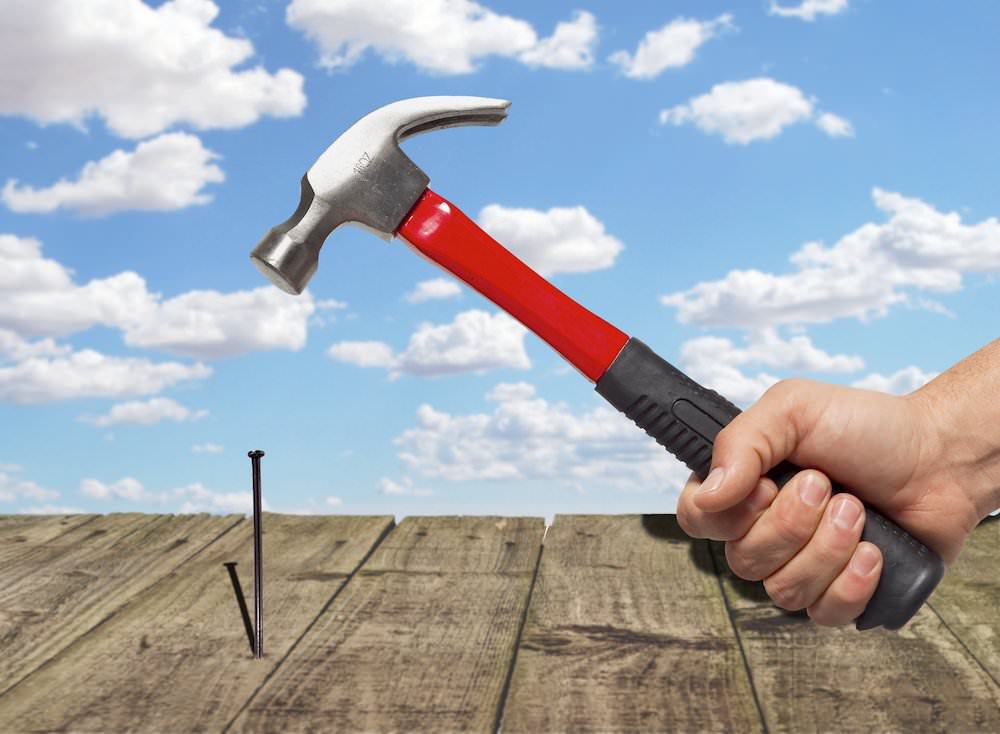 What Kirk's customers are saying . .
Kirk did an excellent job with our interlock work. He worked well with us on the quote and went out of his way to source materials from an out of town vendor to save us about 50% on supplies. The elevated walkway is the envy of our neighbourhood now. I can't wait to see what Henike Contracting will do next for us.
Bob and Maureen

__________


We initially met Kirk after a contractor in our neighbourhood referred us to him. From the moment we began communicating with Kirk, we had a very good feeling. We and our neighbour — who shares a front step — had made a decision to do a major renovation to our shared front porch. It was a total teardown of the existing steps, and a rebuild with stone work. The idea was a bigger area to be able to spend time together. As well, we wanted to expand our parking, using the same style stone work. We had a good idea of what we wanted, but needed some support, advice and direction from a professional.

That is where Kirk came in. During our first meeting, we connected with Kirk almost immediately. He had some great ideas on how to move forward with the project. He filled in a lot of the blanks and made suggestions that we had not even thought of. These suggestions were the beginning of a project that, once completed, was beyond anything we had imagined. Throughout the process, Kirk's honesty, knowledge, sense of humour and style of communication created a sense of teamwork and trust for all of us, always listening to our suggestions and working with us to make it happen. We ended up thoroughly enjoying every moment we got to work with him. And that was huge — he works WITH you and not just for you.

As the project progressed, our neighbours began stopping by to have a look and compliment his work. I believe it was at this point that multiple people in our neighbourhood knew that they also wanted to work with Kirk.

Our excitement, confidence, and relationship with Kirk only grew as the project moved forward. The final product was beyond anything we could have imagined. It is absolutely stunning. We could not be happier. We continue to get compliments on the work he did.

We would (and will) work with Kirk again for any and all projects at our home. He is reliable, punctual, honest, and an all around great guy. We would recommend Kirk to anyone for any project.

Thanks again for everything Kirk!! You made our vision come to life.
Wendy and Mel / Eastway Gardens
October 2020

__________


Kirk installed our back patio and front door steps that included a raised planter. He advised on potential designs, proposed particular stone choices, and took time to create the design based on our requirements. He was courteous and very professional, timely, and dependable. He takes pride in his work. We are very pleased with the work that Kirk carried out for us and would not hesitate in rehiring him or recommending his landscaping services to others.
Stuart and Andre

__________


We were referred to Kirk Henike by one of our friends who had extensive work done to their house, everything from front landscaping to retaining walls and pool surround installation. Kirk came to our home to discuss our vision and our budget, and accompanied us to various stone suppliers to help us select the materials for our project.

The crew arrived on the date promised, kept the work site clean, respected Covid-19 protocols, and kept checking in with us every step of the way for feedback and to update us as to what was happening and when.

They did everything from demolishing approximately 400 square feet of concrete slab, to installing interlock and laying sod.

From start to finish, we felt comfortable with Kirk and his team. They were enthusiastic about our project and cared about every detail as if it were their own.

We would highly recommend Kirk and his team and are looking forward to working with them again on our next project!
George & Nathalie / Kanata, Ont.

__________


I met Kirk while he was installing an interlock driveway and front porch at a neighbour's property down the street. I found him personable, courteous and knowledgeable as we discussed some projects that I had in mind.

Once Kirk and I had worked out the terms, within a matter of days Kirk had sourced the materials and had started work. He demolished and rebuilt my backyard porch and removed and replaced rotting deck boards. The job was completed in two days flat, and garbage was removed on the third day.

I was very pleased with the finished product. Kirk was punctual, attentive to detail, and was a good problem solver when minor issues arose (which they always do).

Through word of mouth, many in the neighbourhood have used Kirk's services, and I will hire him again for other jobs.

I would recommend Kirk for any project, big or small.
Stuart F / Eastway Gardens, Ottawa

__________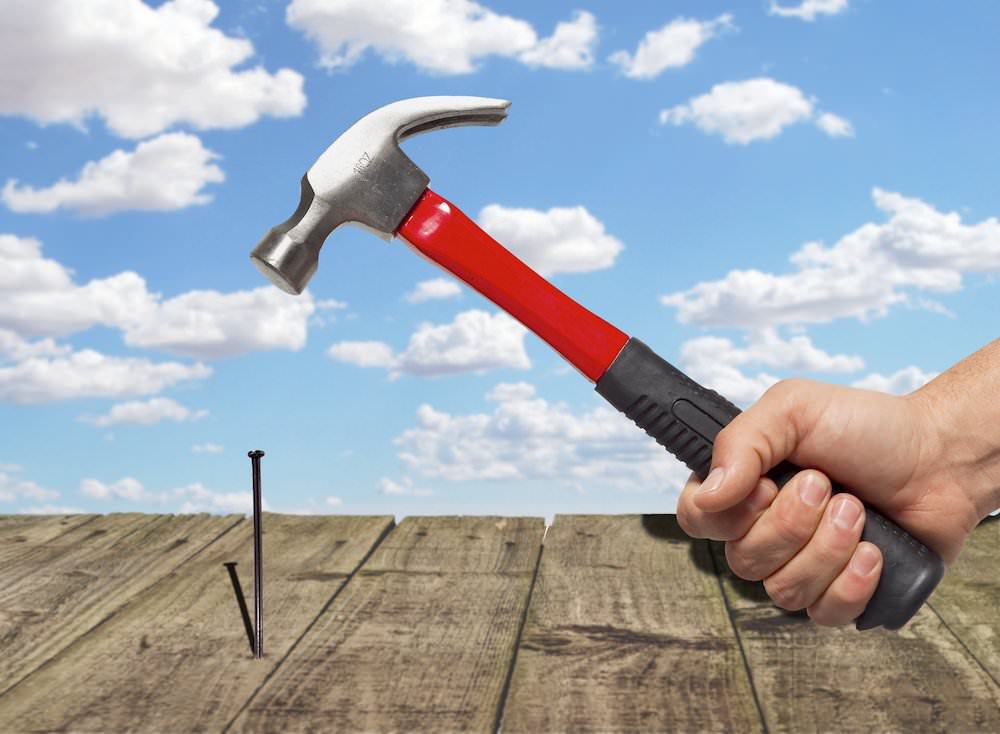 What Kirk's customers are saying . .
Kirk did an excellent job with our interlock work. He worked well with us on the quote and went out of his way to source materials from an out of town vendor to save us about 50% on supplies. The elevated walkway is the envy of our neighbourhood now. I can't wait to see what Henike Contracting will do next for us.
Bob and Maureen

__________


We initially met Kirk after a contractor in our neighbourhood referred us to him. From the moment we began communicating with Kirk, we had a very good feeling. We and our neighbour — who shares a front step — had made a decision to do a major renovation to our shared front porch. It was a total teardown of the existing steps, and a rebuild with stone work. The idea was a bigger area to be able to spend time together. As well, we wanted to expand our parking, using the same style stone work. We had a good idea of what we wanted, but needed some support, advice and direction from a professional.

That is where Kirk came in. During our first meeting, we connected with Kirk almost immediately. He had some great ideas on how to move forward with the project. He filled in a lot of the blanks and made suggestions that we had not even thought of. These suggestions were the beginning of a project that, once completed, was beyond anything we had imagined. Throughout the process, Kirk's honesty, knowledge, sense of humour and style of communication created a sense of teamwork and trust for all of us, always listening to our suggestions and working with us to make it happen. We ended up thoroughly enjoying every moment we got to work with him. And that was huge — he works WITH you and not just for you.

As the project progressed, our neighbours began stopping by to have a look and compliment his work. I believe it was at this point that multiple people in our neighbourhood knew that they also wanted to work with Kirk.

Our excitement, confidence, and relationship with Kirk only grew as the project moved forward. The final product was beyond anything we could have imagined. It is absolutely stunning. We could not be happier. We continue to get compliments on the work he did.

We would (and will) work with Kirk again for any and all projects at our home. He is reliable, punctual, honest, and an all around great guy. We would recommend Kirk to anyone for any project.

Thanks again for everything Kirk!! You made our vision come to life.
Wendy and Mel / Eastway Gardens
October 2020

__________


Kirk installed our back patio and front door steps that included a raised planter. He advised on potential designs, proposed particular stone choices, and took time to create the design based on our requirements. He was courteous and very professional, timely, and dependable. He takes pride in his work. We are very pleased with the work that Kirk carried out for us and would not hesitate in rehiring him or recommending his landscaping services to others.
Stuart and Andre

__________


We were referred to Kirk Henike by one of our friends who had extensive work done to their house, everything from front landscaping to retaining walls and pool surround installation. Kirk came to our home to discuss our vision and our budget, and accompanied us to various stone suppliers to help us select the materials for our project.

The crew arrived on the date promised, kept the work site clean, respected Covid-19 protocols, and kept checking in with us every step of the way for feedback and to update us as to what was happening and when.

They did everything from demolishing approximately 400 square feet of concrete slab, to installing interlock and laying sod.

From start to finish, we felt comfortable with Kirk and his team. They were enthusiastic about our project and cared about every detail as if it were their own.

We would highly recommend Kirk and his team and are looking forward to working with them again on our next project!
George & Nathalie / Kanata, Ont.

__________


I met Kirk while he was installing an interlock driveway and front porch at a neighbour's property down the street. I found him personable, courteous and knowledgeable as we discussed some projects that I had in mind.

Once Kirk and I had worked out the terms, within a matter of days Kirk had sourced the materials and had started work. He demolished and rebuilt my backyard porch and removed and replaced rotting deck boards. The job was completed in two days flat, and garbage was removed on the third day.

I was very pleased with the finished product. Kirk was punctual, attentive to detail, and was a good problem solver when minor issues arose (which they always do).

Through word of mouth, many in the neighbourhood have used Kirk's services, and I will hire him again for other jobs.

I would recommend Kirk for any project, big or small.
Stuart F / Eastway Gardens, Ottawa

__________